Increase your data entry speed and accuracy with this up 20 keys numeric keypad, including all numbers, dedicated keys for pre-programmed files, URLs, Apps and more.

It's neither top one-line number keys, nor a numpad on the far right. Just placed perfectly on your trackpad, allowing your hands to sit in a perfect neutral position.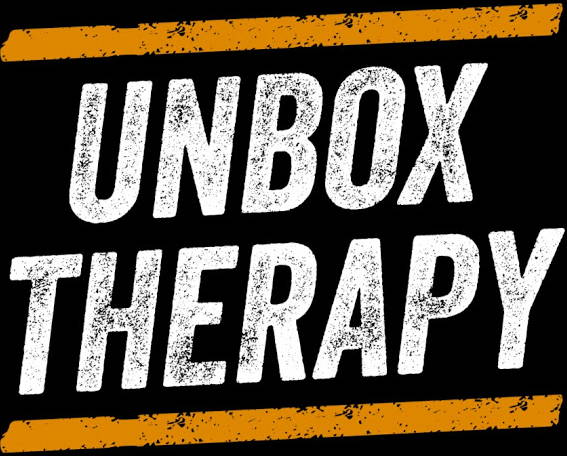 It doesn't affect the trackpad usage."
It's not just a boring number pad for Mac it can also function as quick launch keys for various functions.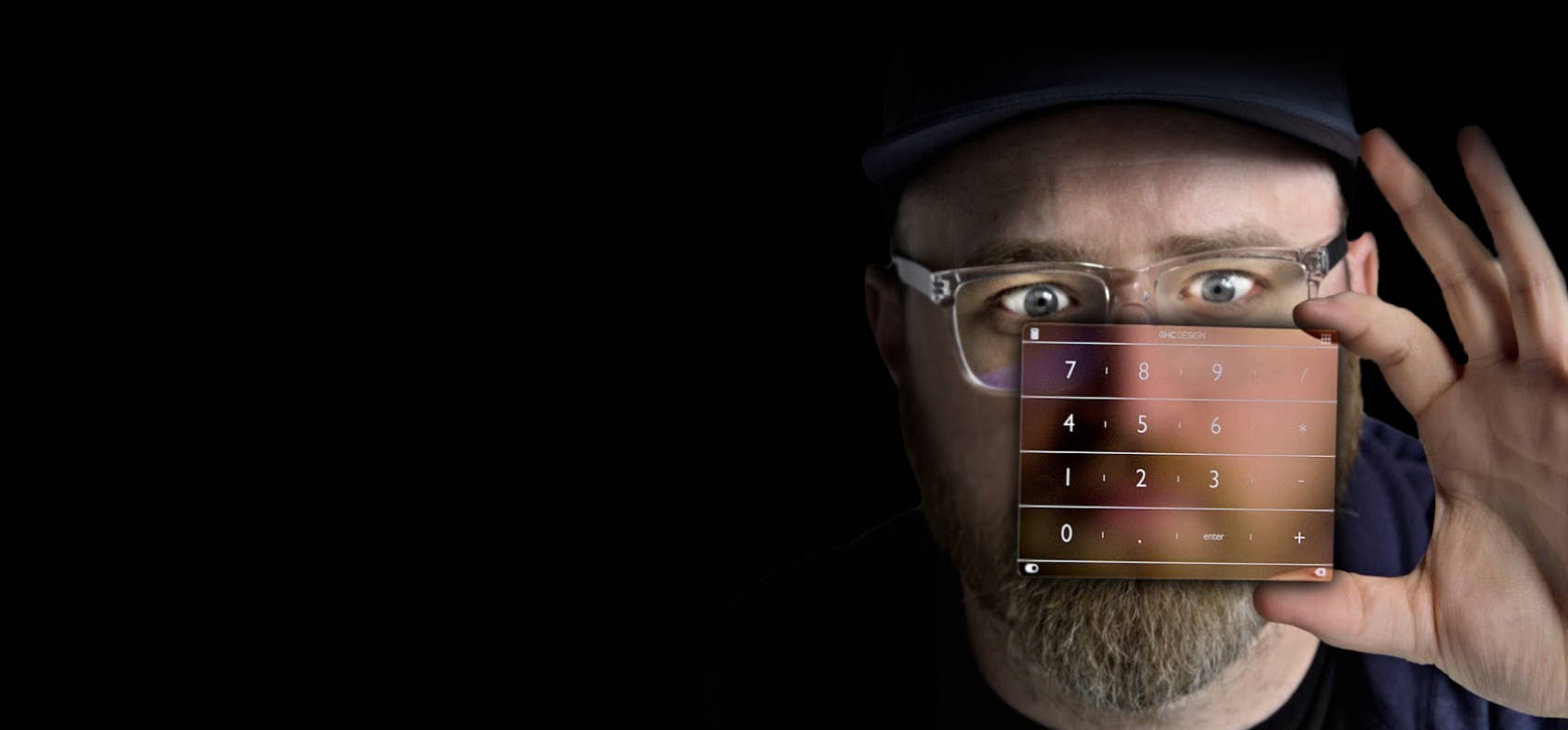 Augment
the touchpad's abilities.
One-finger gesture to seamlessly switch between number and mouse cursor modes, plus to smoothly activate caculator or flash-launch deck.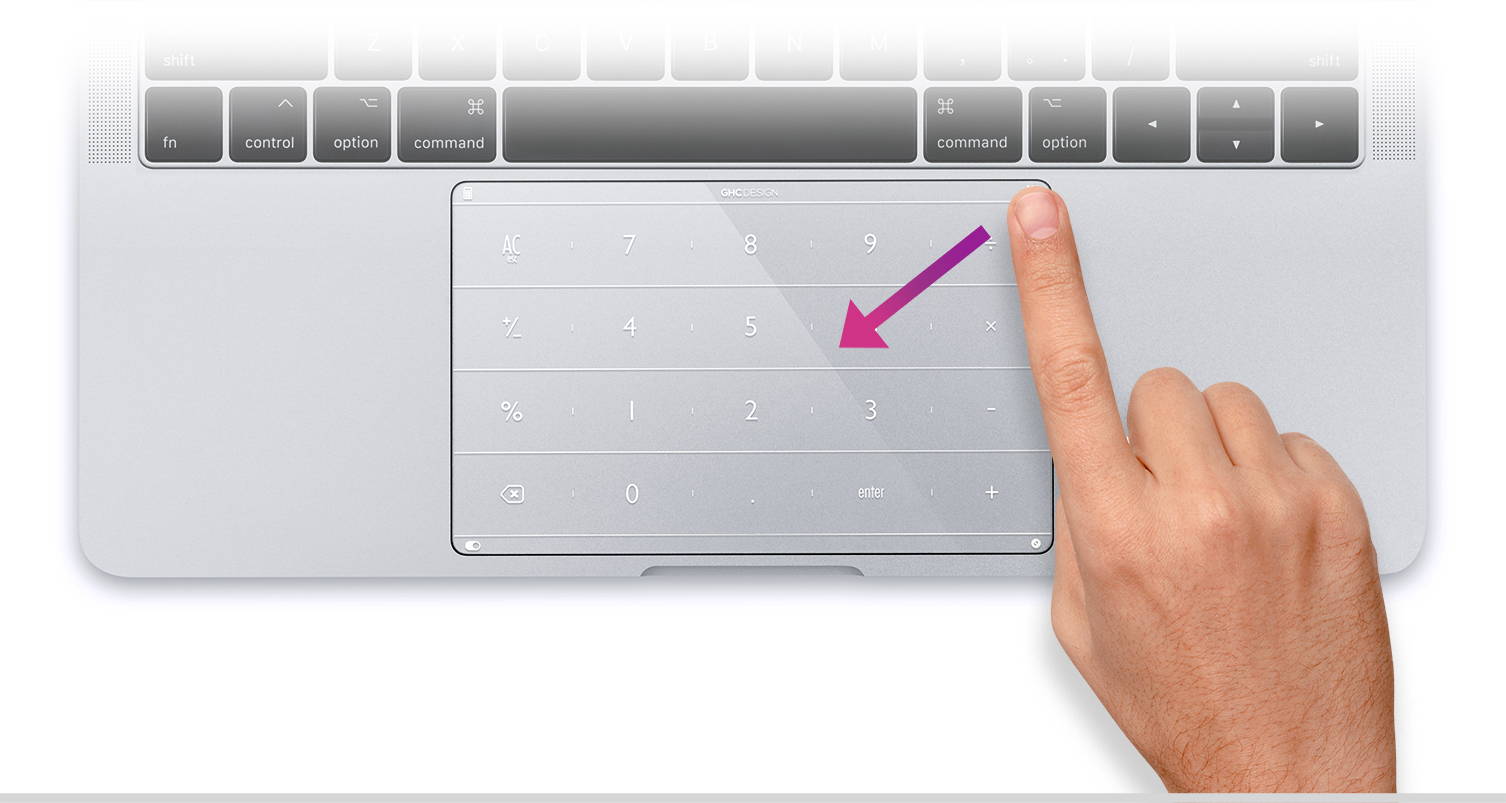 Swipe from the upper-right corner to activate Number mode. Scroll blindly to revert to Mouse Cursor mode without any hassle.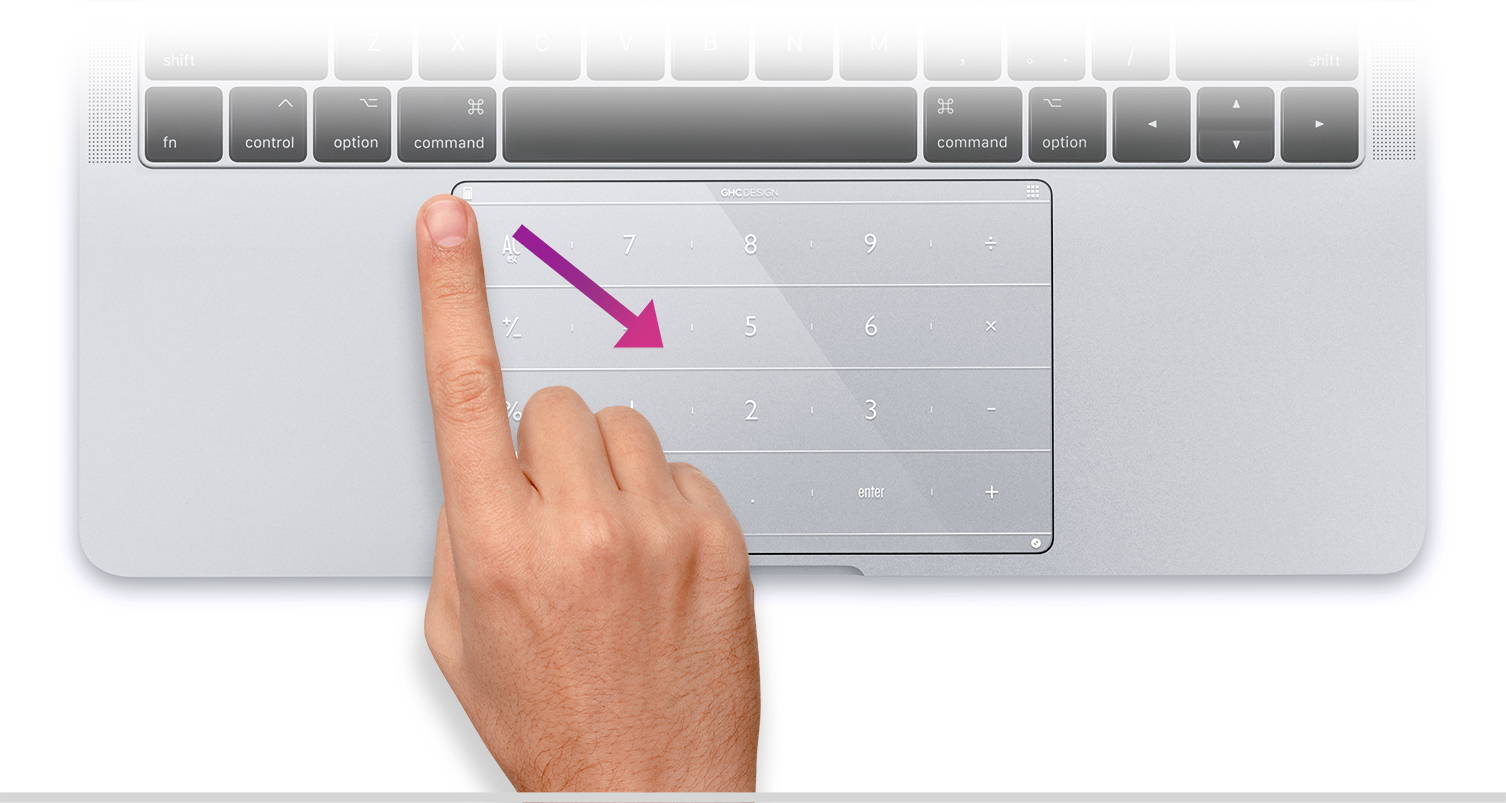 Swipe from the upper-left corner to quickly open Calculator so you can calculate the numeric value of expressions quickly and comfortably.
Activate Flash-launch deck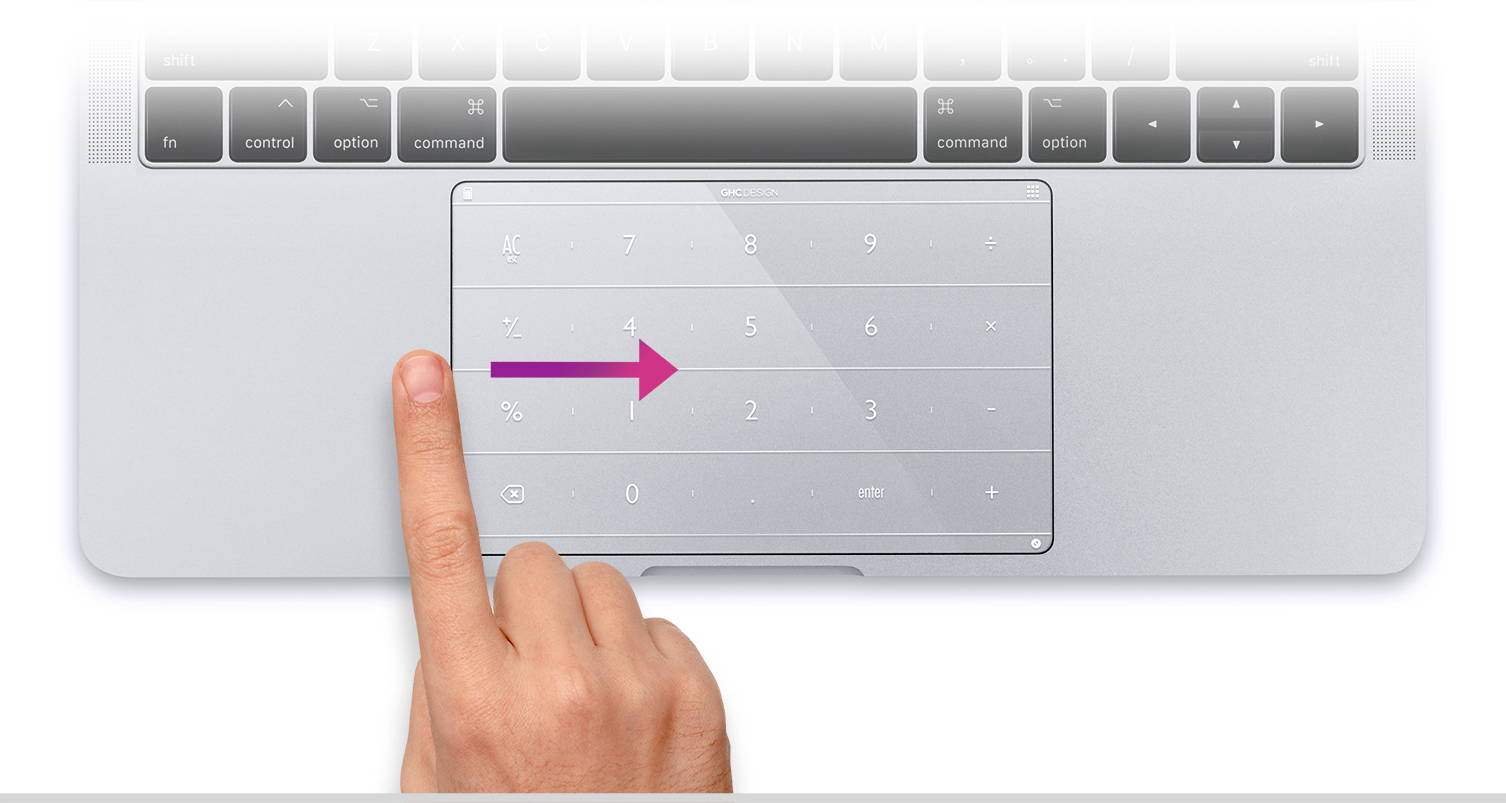 Swipe from the left-side for specific commands in a flash. Choose from 20 reassigned keys to locate Apps, files or URLs quickly.
Acitivate Full-screen mode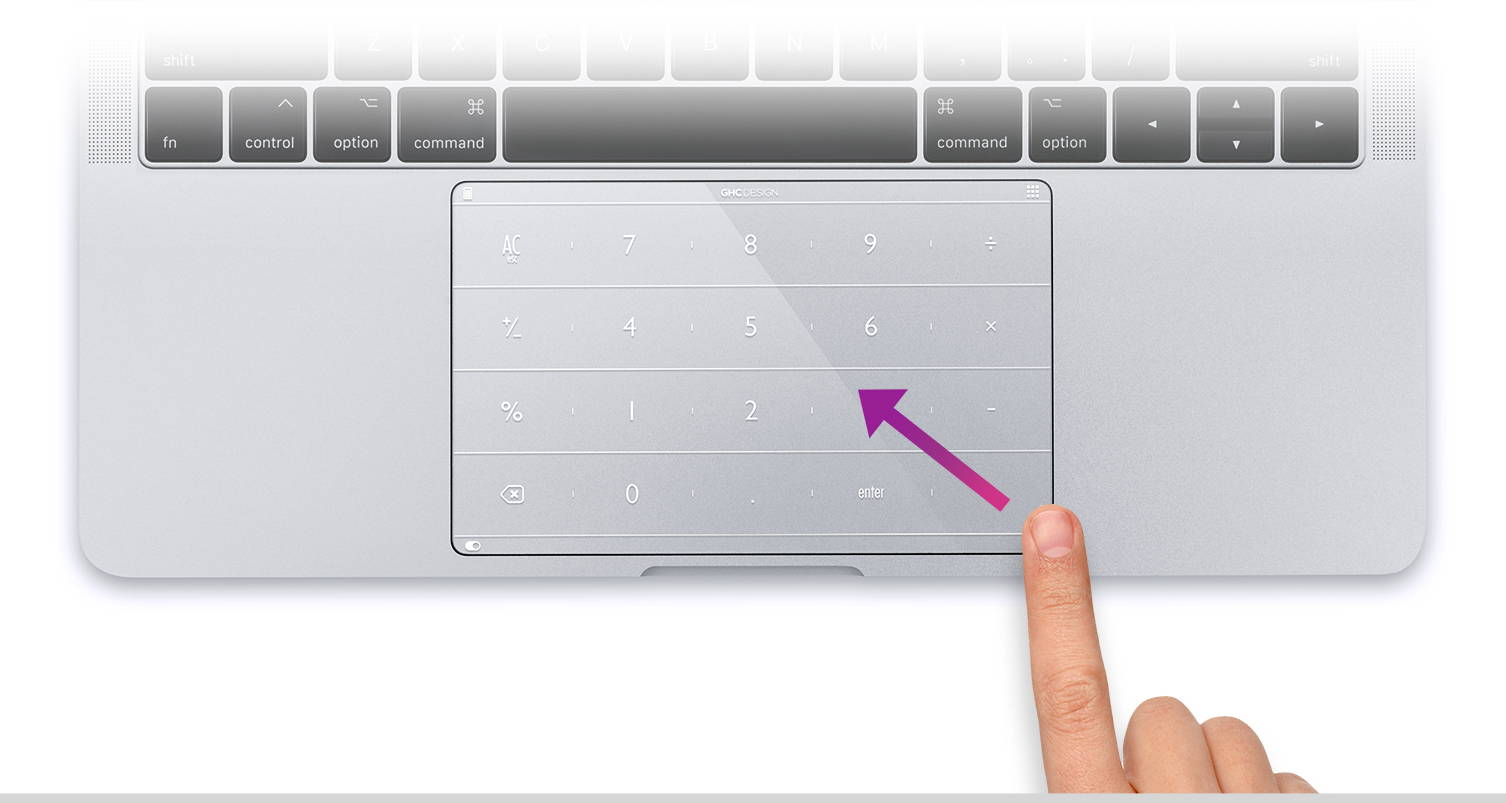 Swipe from the bottom-right corner to trigger Full-screen mode. Repeat the same gesture to revert to the normal display mode.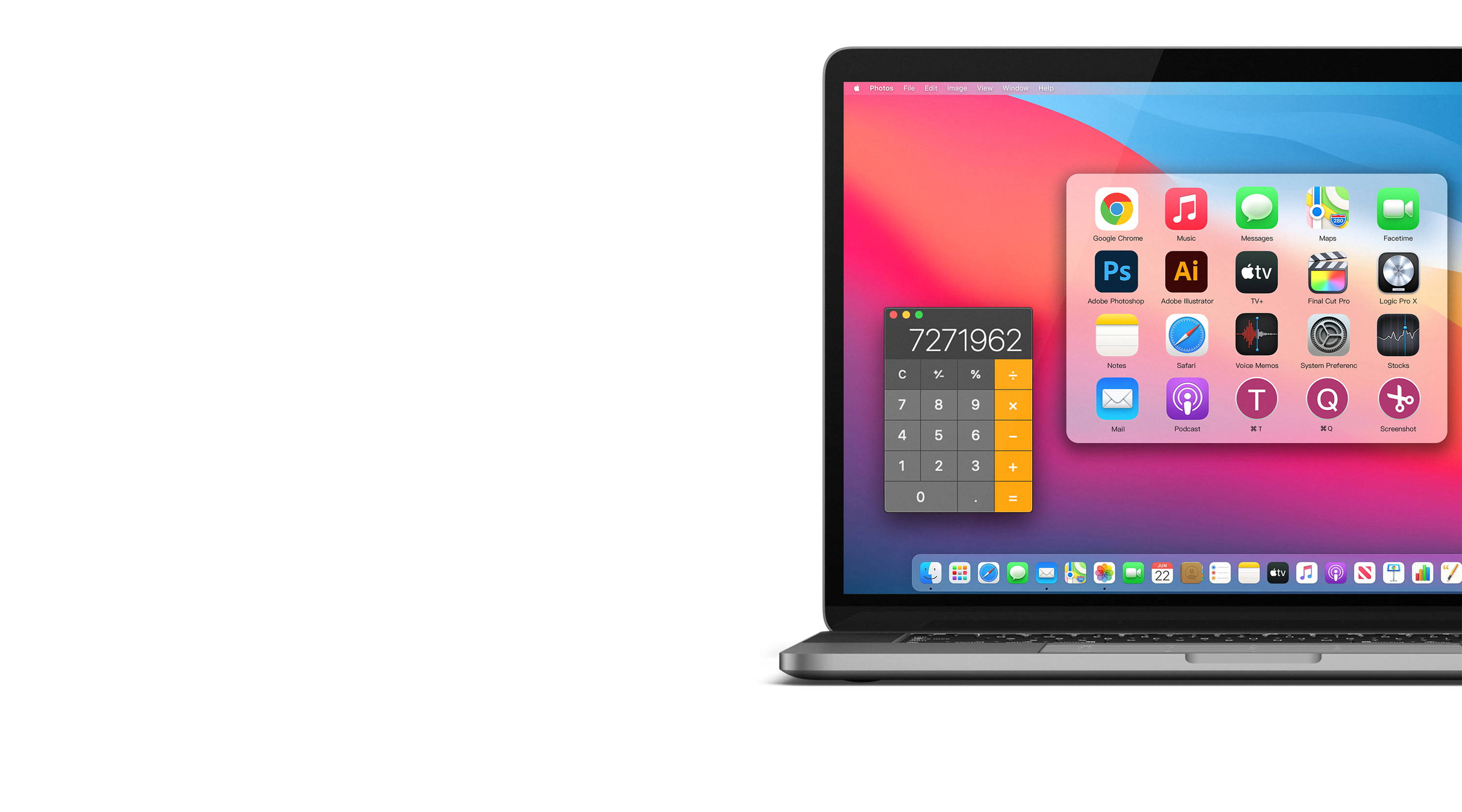 Designed with
aesthetic-usability in mind.
The best touchpad additions are the ones we don't remember. This is the driving insight behind NUMS — a touchpad film that feels original from the laptop, you can completely forget what you just operates on it.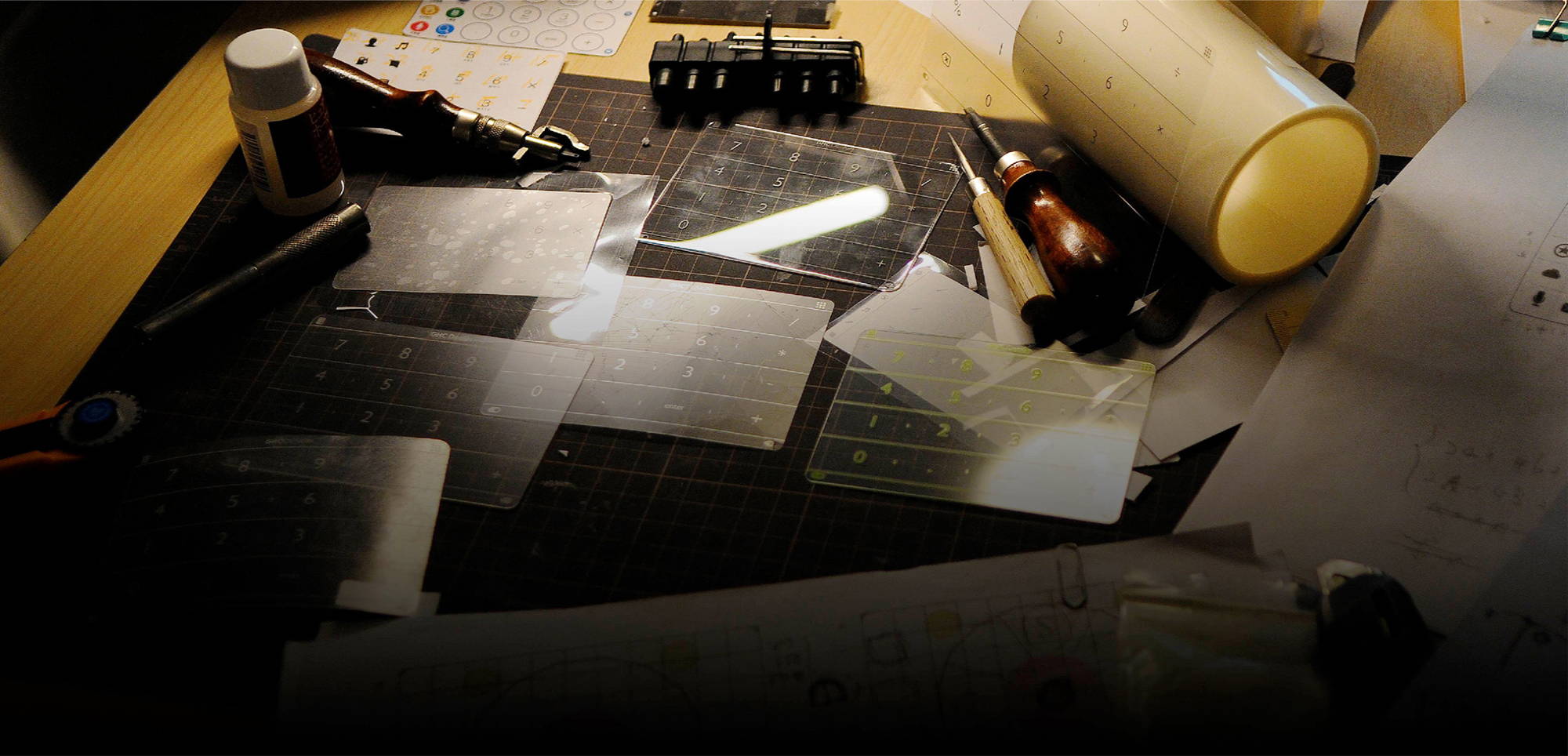 Taping, even in the dark.

metallic ink printed on the back.
So it will never fade away. High reflective and sheen allows you to tap effortlessly in all lighting conditions.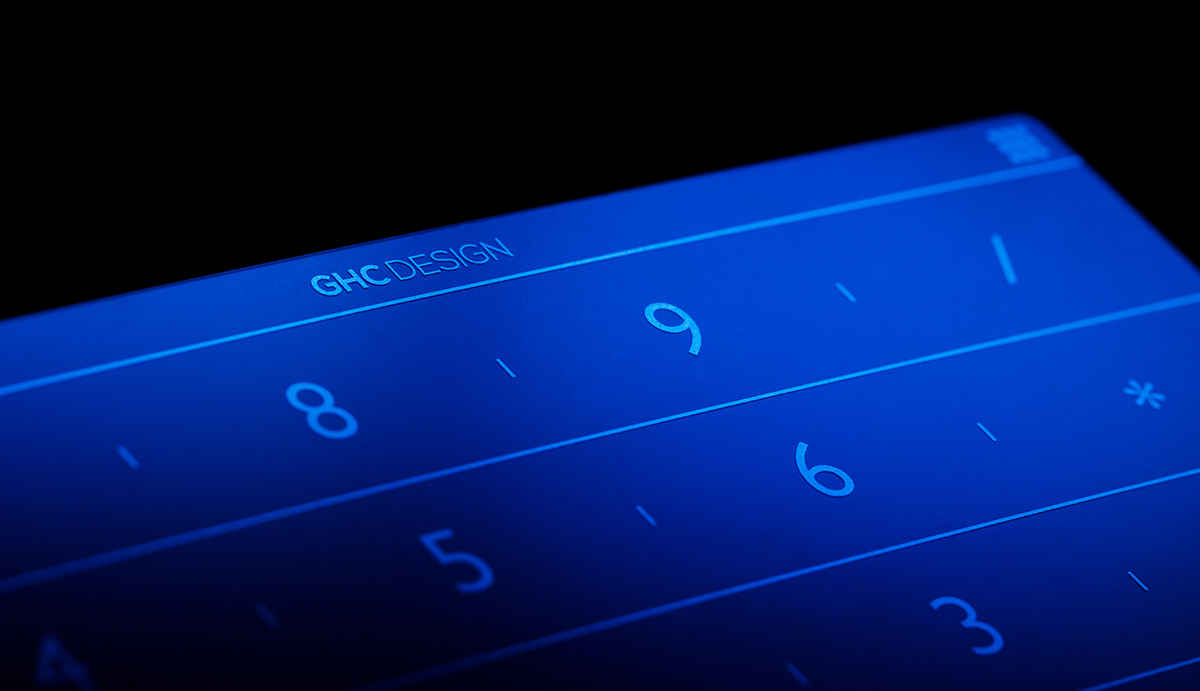 Wait, it's ultra-thin glass.

acid-etching glass film for perfect friction.
Meanwhile, the process of exchanging alkali metal ions in the surface of the glass makes its resistance to fracture.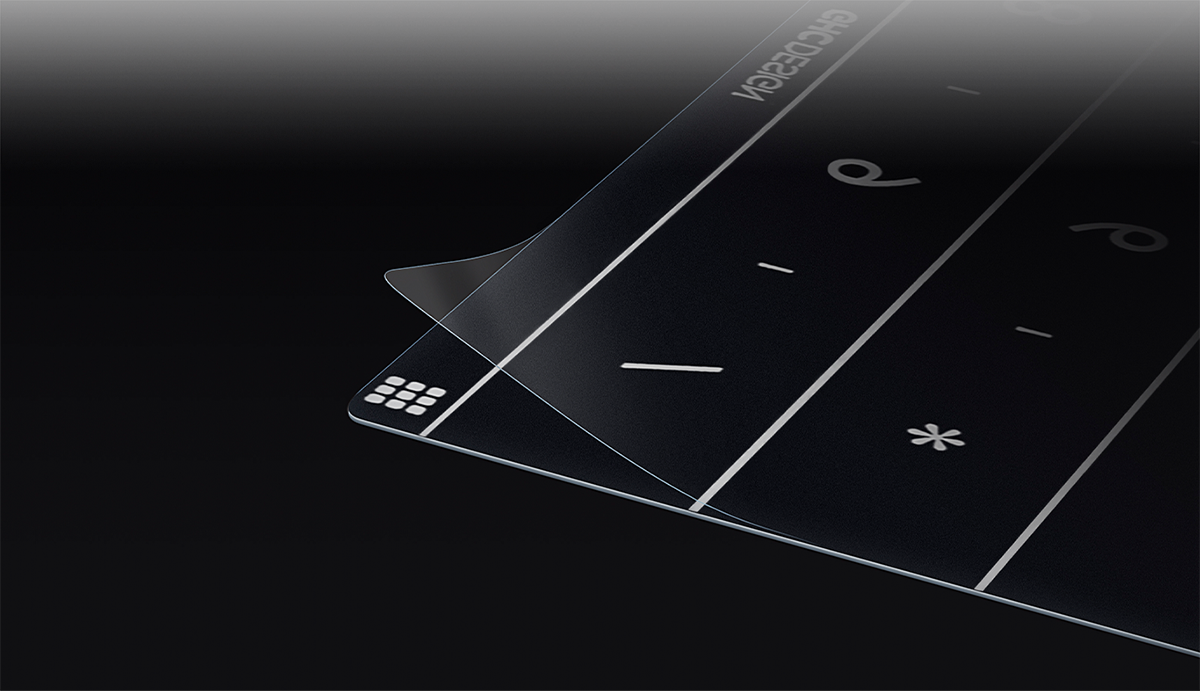 Environmental commitments
The main material used in Nums is high-quality glass with specialized coating to manage sweat erosion. Additionally, the process of alkali metal ion exchange increased the strength of the surface layer on the glass. Consequently, makes its resistance to fracture. Looking at the consumpation of plastics for the manufacture of film protectors world-wide, we are trying to make goods last longer.
Luckey removes the conventional non-recyclable foam from the package and replaces it with paper cushioning structures. 100% recyclable packaging makes it the best possible safety asscessory in terms of envirnmental friendliness.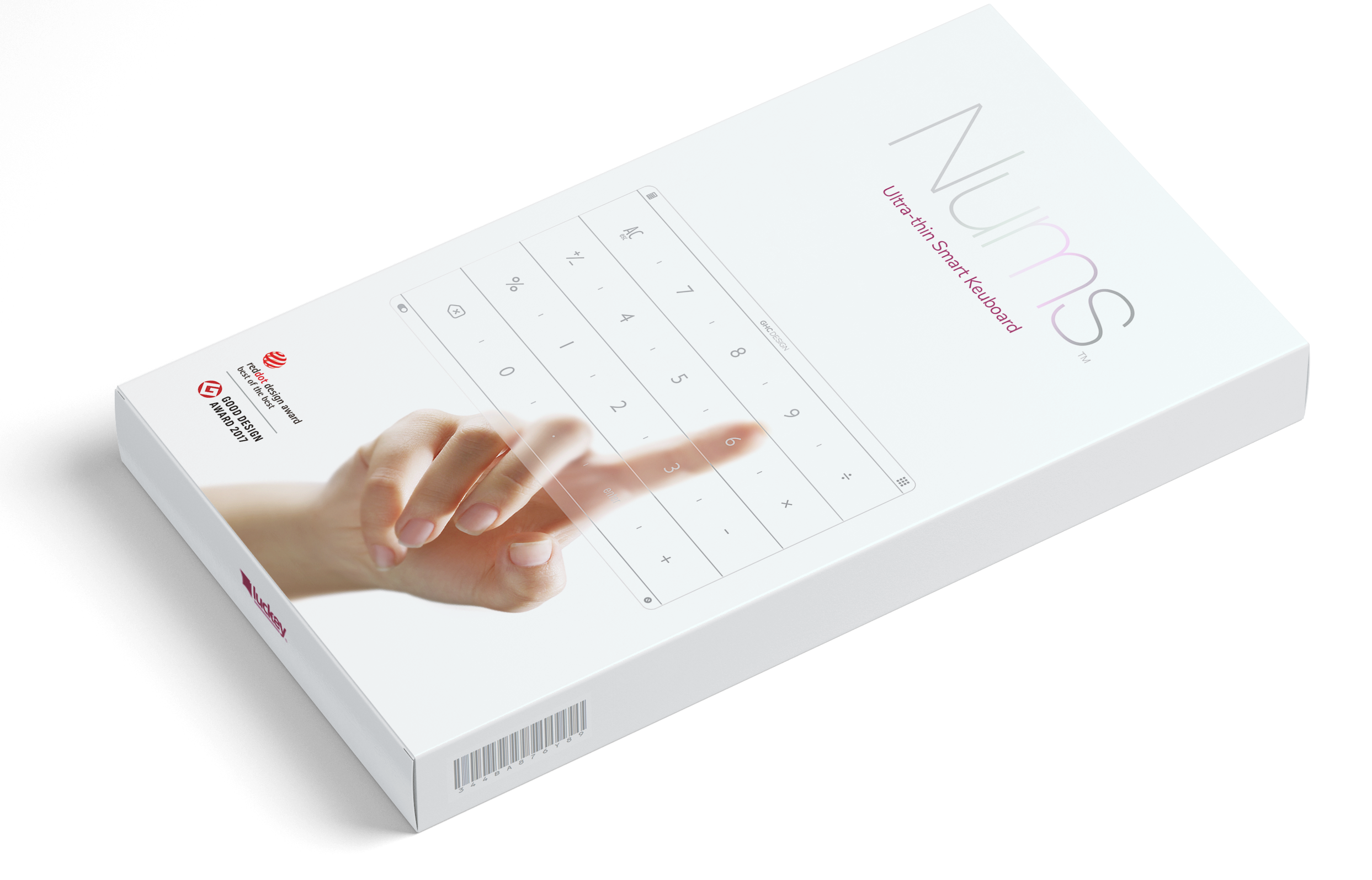 FOUNDER OF LUCKEY • Industrial Designer
"It's not about the award,
it's about making things matter and better."
2011, Reddot: best of the best, Germany

2015, iF Design Award, Germany

2016, IDEA Award, United States

2017, GOOD DESIGN Award, Japan

2018, Creative Business Cup Grand Prize, Denmark

2019, Design Intelligence Award, China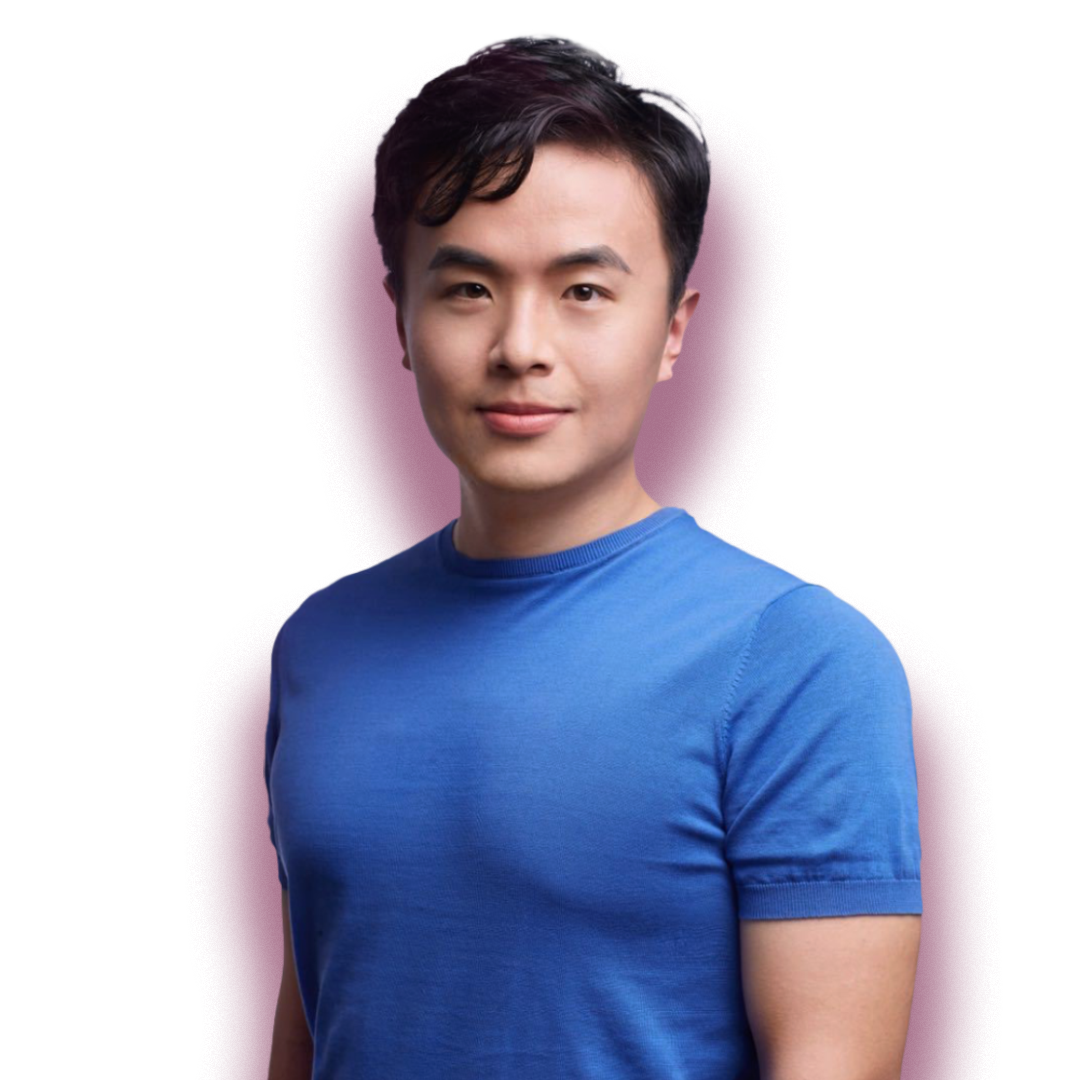 Available for Windows, Mac OS now.